 Live Reveal Party - April 20th in Spatial
Experience the captivating digital world of Bengal Cats
The Killer Cat Bengal Club is excited to announce the upcoming release of its NFT art collection featuring charming and playful cats on April 20th, alongside the announcement of another crypto winner!
Each KCBC cat comes with a unique hunted item in its mouth, with some being rarer than others, brought to life by
Miami-born artist Fabriannie, inspired by her own Bengal cat Honey, who loves to play fetch and hunt
To mark the occasion, the Killer Cat Bengal Club NFT is throwing a metaverse party in Spatial, a free virtual reality platform that doesn't require a VR set to take part, you won't want to miss this ....!

Dance the night away in the VIP room on the animated dance floor and take in the stunning Miami skyline and engage with other members of the NFT community in a premier setting with hotspot seating as you see your purchased cat for the first time in the live reveal
Don't miss the chance to discover what your Bengal cat has gifted you with on April 20th, 2023
Owning a Killer Cat Bengal Club NFT means more than just owning a piece of digital art, it's an opportunity to join a community of cat lovers and collectors who appreciate the value and beauty of NFTs
But that's not all - the Killer Cat Bengal Club is committed to giving back to the community
They will be announcing another crypto winner at the reveal party, and NFT holders will be entered into numerous prize giveaways, including a new crypto prize winner every 15 minutes, with prizes ranging from 65-6500 Matic and a total of 130,000 Matic.
In addition, milestones prizes include a $25,000 Cartier diamond ring, Oculus Quest 2 VR sets, and a grand prize of a Tesla Model 3 performance series.
The Killer Cat Bengal Club also donates to Pet Partners, a non-profit organization that provides therapy animals, including cats, to those in need. Help them reach their goal of donating $25,000 by minting today!
This is a unique opportunity to be part of something truly special

So, don't wait - mint today and receive a special edition KCBC 3D, animated Bengal cat NFT airdrop if you mint before April 20th. Plus, since KCBC is on the Polygon blockchain, gas fees won't be an issue
Join the Killer Cat Bengal Club today and be part of the community!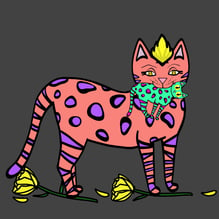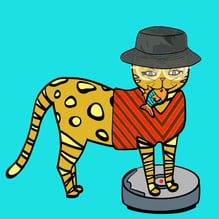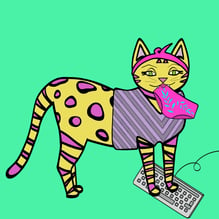 Subscribe to our newsletter